L'Annexe – Gésine Hackenberg
Présentation de quelques pièces de la série Daily Delicious (2013) de Gésine Hackenberg, en parallèle à l'exposition Pépiements, Omamori et Bruissements de Roche (Gésine Hackenberg/Jeannette Jansen/Julia Maria Künnap/Takayoshi Terajima à viceversa, juin – juillet 2022).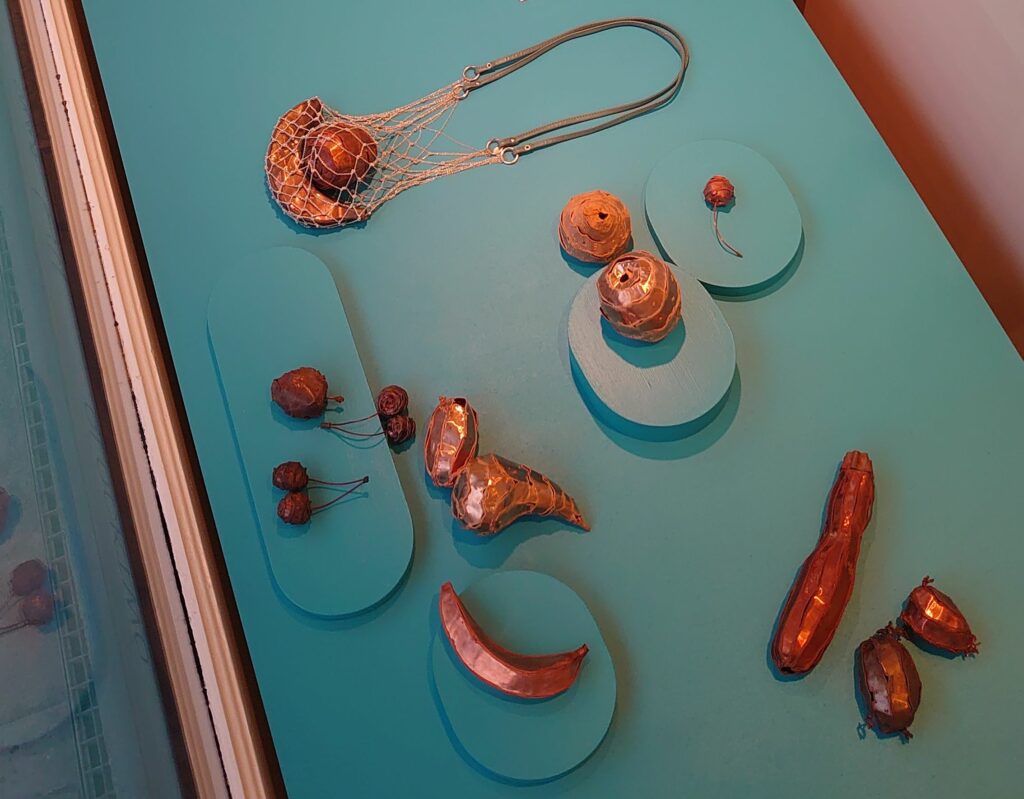 L'exposition Daily Delicious (2013) de Gésine Hackenberg à la galerie Viceversa, place Saint-François à Lausanne.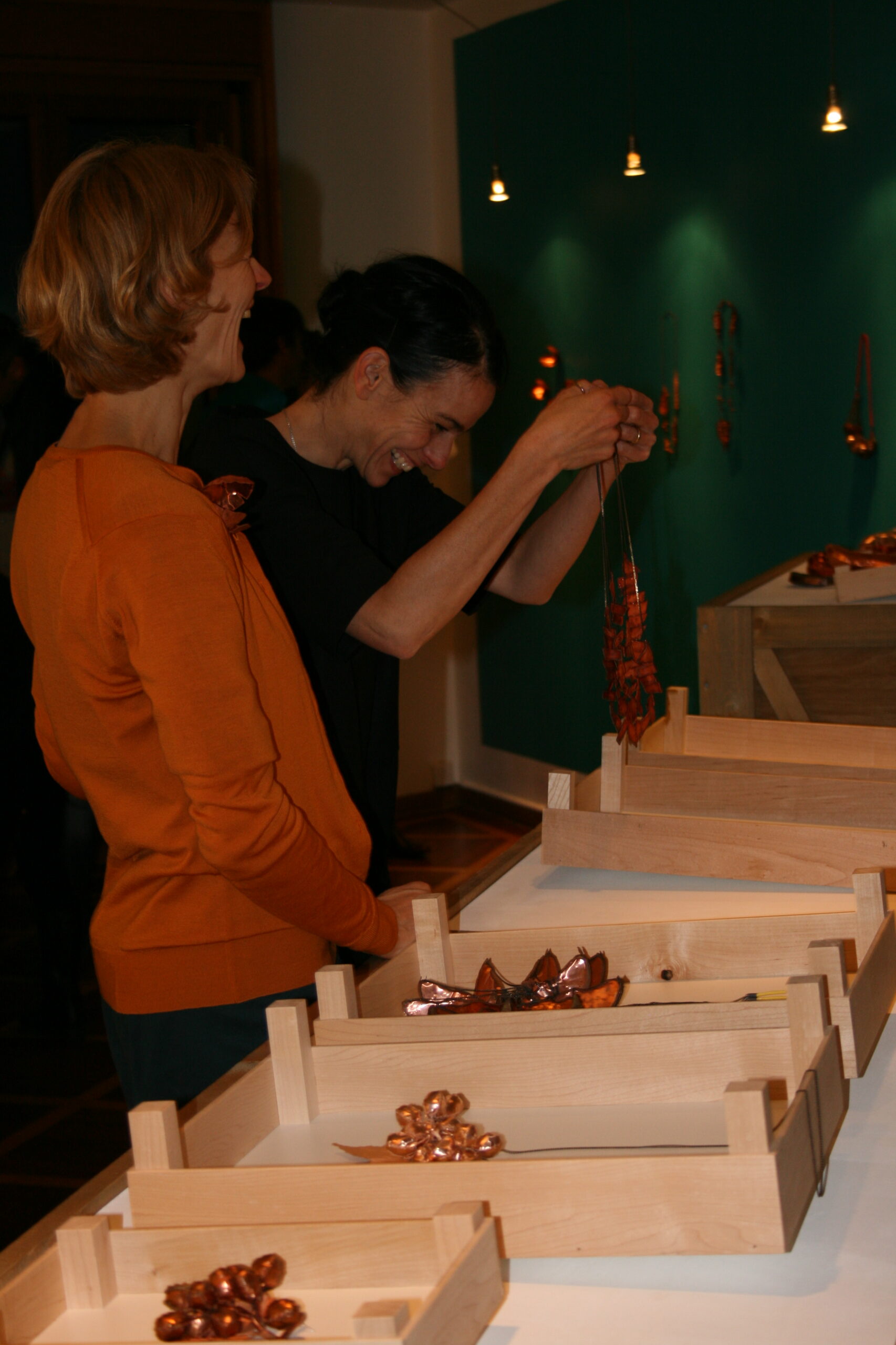 Daily Delicious
Fruit and vegetables are one of mankind's fundamental foodstuffs. They are associated with one of our most primary daily needs – eating – and are therefore closely connected with people. What is more, they stimulate and beguile the senses. Qualities also essential in jewellery.
The intention of my jewellery is to represent fruit and vegetables' relationship with people and their bodies. Everyday contact with these natural products – shopping, peeling, preparation and eating – serves as the chief source of inspiration in this regard. The sensual pleasure entailed in these acts invites us to celebrate the little things in life, playing with fruit and vegetables and adorning ourselves with their splendour. Translating fruit and vegetables into jewellery conjures up images from art and the decorative arts: images of luxuriance and profusion, of harvest festivals and traditional adornments.
In the execution of this work the emphasis lies on the human perspective and constructed nature.
Gésine Hackenberg 2013